TiQuest partners with Payconiq and launches digital menu, contactless and paperless ordering and paying at restaurants in Luxembourg
– The partnership provides merchants with a digital menu  to order and pay directly at the table. The collaboration responds to new health expectations and facilitates access to an innovative mobile payment method by providing added value for Luxembourg's retailers.
– Users will be able to pay mobile for their orders in restaurants.
– Restaurants and bars see increase of the average basket, increased rotation of the tables and revenues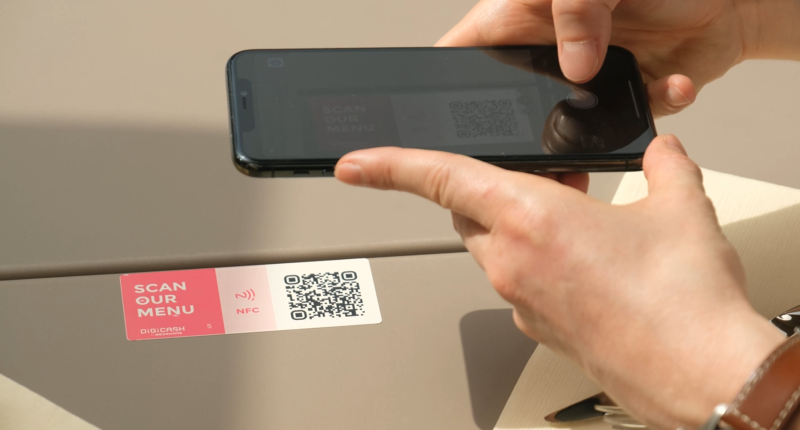 Since the invention of the paper menu more than 300 years ago, it has not really known any major innovation. The idea of a digital menu is not properly new, but it never really achieved to establish itself and replace the traditional paper-based menu. The COVID-19 pandemic changed the status quo. The paper menu became incompatible with barrier gestures and digital QR code menus began to appear into bars and restaurants.
TiQuest created a digital menu solution to address two issues
For consumers, existing menus were difficult to read on a smartphone. This was spoiling the experience in bars and restaurants, the aim being to simplify and improve the digital menu. For bar and restaurant managers: lack of time, budget and knowledge to deal with the digitalization of their point of sale. They need simplicity and a turnkey solution. After having been impacted by health restrictions, they needed a profitable solution.
TiQuest offers 3 levels of services for bars and restaurants.
– Digital menu (free): Customers access the menu by scanning a QR code. The menu is optimized for the small phone screen. The restaurant can modify the menu from their smartphone in a few seconds, so it is always up to date.
– Order at table: Customers can order directly from their table with their smartphone and the restaurant receives the orders on its smartphone or if necessary ticket printer.
– Payment at table: Customers pay the order in a few seconds from their table thanks to Payconiq (Digicash by Payconiq) on their smartphone.
The solution has proven its efficiency during the reopening of the terraces, allowing consumers to pay merchants in Luxembourg in a secure and fast way. For the latter, it facilitates the checkout part, increasing the average basket, the rotation of the tables and therefore the revenues.