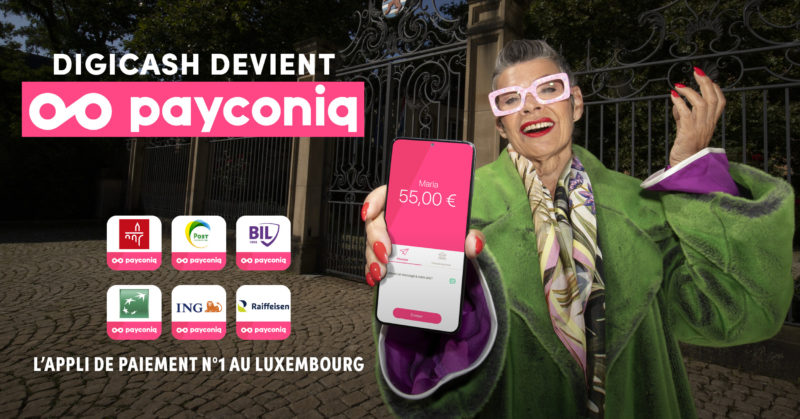 According to a TNS Ilres study conducted this year, Digicash by Payconiq is now the most used digital payment solution in Luxembourg (62%), with an average of four monthly money transfers per user. Supporting these figures, and according to the same study, the application obtains a score of 9.1/10 in recommendations.
2021 was a very successful year for Digicash by Payconiq: with 40% more users and 60% more transactions, and with Banque Raiffeisen getting on board this summer, the app now covers the vast majority of retail banks in the Grand Duchy of Luxembourg.
Since the takeover of Digicash in August 2017, Payconiq has now successfully embedded itself in the payment habits of Luxembourg users. Thanks to the strong partnership with Luxembourg banks and merchants who have been key in building on the considerable efforts made over the past few years, Payconiq has achieved its goal of creating one of the most advanced mobile payment platforms in Europe.
As a natural progression, from now on the brand is to be known as Payconiq, replacing the name Digicash by Payconiq. From today, users will be able to see the new logo on their favorite digital payment solution. In this way, and as James King, Head of Payconiq Luxembourg is delighted to say: "This new identity anchors Payconiq as a leader in the Luxembourg landscape and promises great prospects for development not only in the Grand Duchy but also on a European scale, which has made it possible for Luxembourg and cross-border users to make payments in the Benelux countries since December 2020."