Payconiq International and Servipay collaborate to offer a payment solution that fits perfectly the ecosystem of merchants and professionals from all sectors in Luxembourg. The partnership announced today aims to make merchants' lives easier and accelerate mobile payments adoption in the Grand Duchy. Servipay's new PAX A920 electronic payment terminal will display Payconiq QR-codes on their screens. The terminal, which is the only one to offer an Android solution in Luxembourg, allows merchants and professionals to manage all their payment methods in one place.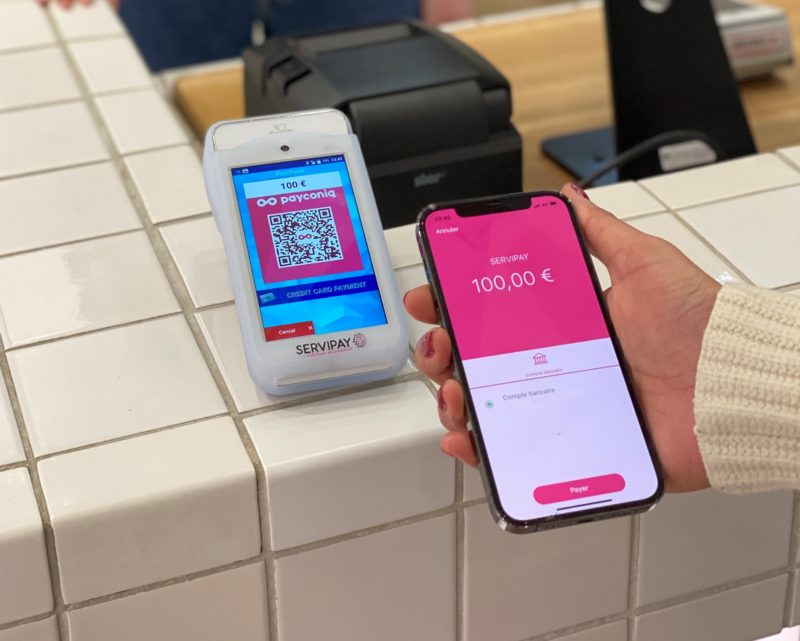 As a result, retailers benefit from an all-in-one solution that fits perfectly their existing environment, without any integration effort. This is also good news for Payconiq's mobile payment apps' users, who will be able to pay mobile in a greater number of shops in Luxembourg. The new Servipay terminals accept contactless from all Payconiq apps, including the brand new Digicash by Payconiq launched end-2020, and that beyond the limit of 50 euros set for bank cards.
A beneficial move for Servipay's clients
By integrating Payconiq QR-codes in their PAX A920 terminal, Servipay facilitates contactless, mobile payments, which are key in complying with sanitary requirements. The PAX A920, a top-notch mobile payment terminal, responds perfectly to merchants and professionals' needs. It allows them to cash both mobile and card payments on a single device.
"Servipay is pleased to see this project come to life together with Payconiq International, another innovative player in Luxembourg's payment sector. This partnership allows us, once again, to set ourselves apart by offering Payconiq QR-code acceptance on our terminals. True to our values, this association allows us to offer the best services and products to all professionals", » , explains Etienne Renaux, Director-Founder of Servipay.eu.
Payconiq International growing the Luxembourg market
After announcing the interoperability of its mobile payment solutions in the Benelux, Payconiq International is moving forward with its expansion in the Grand Duchy. Users of the Payconiq, Digicash by Payconiq and Payconiq by Bancontact apps will soon be able to pay mobile and seamlessly in more stores.
"We are very proud to partner with Servipay, a company which, like us, has local roots and is a pioneer of payment terminals in Luxembourg. This partnership is perfectly in line with our local involvement and willingness to support merchants, entrepreneurs and small businesses in the country", says Alicia Brun, Marketing and Sales Senior Officer at Payconiq International.