The Insiders // Téhira Belocchi // Mozane Mowane's Interview
Payconiq is Luxembourg's leading mobile payment solution. Launched in 2012, and today Payconiq is partnered with the six leading banks (Spuerkeess, BGL BNP Paribas, BIL, POST, ING, Raiffeisen) that issue the Payconiq-supported apps to their customer base. The company handles merchant affiliation, including Luxembourg's top retailers and invoice issuers. Today, the Payconiq-supported apps are actively used by over 50% of the population (18-65yo) and have become the new normal in digital payments in Luxembourg.
To spotlight the best insights into Payconiq's excellence, we ask a few questions to the inspiring crew behind it.
Today we speak to the Client Care Duo Téhira Belocchi and Mozane Mowane at Payconiq Luxembourg.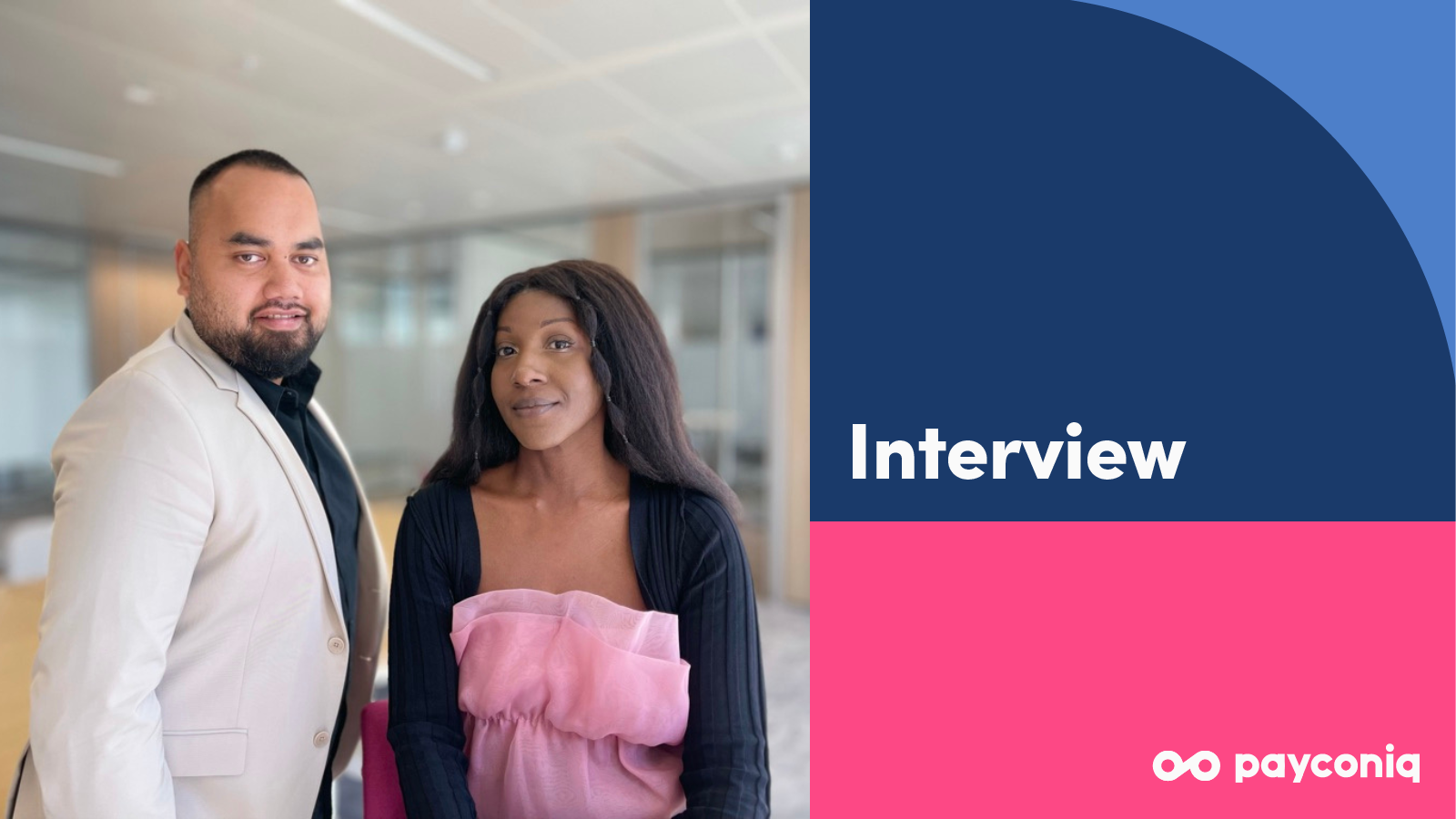 1. Hello Téhira and Mozane, can you tell us more about yourself and your roles at Payconiq Luxembourg?
Tehira: Hello, my name is Tehira. I've been with Payconiq for a year and a half now. Before that, I spent three years in the banking sector in France, as I am originally from Thionville. I came across Payconiq Luxembourg and the job opening in Sales Support through LinkedIn. I was eager to explore opportunities beyond borders and was particularly drawn to the detailed job description of Payconiq. It is also a common path for a French cross-border worker to come to Luxembourg. My background in the French banking sector provided me with a strong foundation in finance and customer relations. This experience equipped me with the skills needed to navigate the financial landscape and understand the needs of our clients, providing me with insights that enhance our services offerings and improve customer satisfaction.
Mozane: Hello, my name is Mozane. Before Payconiq, which I also joined a year and a half ago, I worked in England for eight years after completing my studies in France. The reason I left England was due to the Brexit situation. I turned to Luxembourg because I wanted to maintain the use of English, which is widely spoken here. I also found the Payconiq job offer on LinkedIn. I wasn't explicitly looking for a position in the financial sector, but the vibrant nature of Payconiq's job posting caught my eye. Having previously worked in a financial institution in England, the job responsibilities at Payconiq resonated with me.
Téhira & Mozane, the duo: We see both continuing to grow within Payconiq, taking on more responsibilities and contributing to the company's expansion. The dynamic environment here provides ample opportunities for professional development, and we are both excited to be part of it. As we both arrived the same week, we bonded and formed a duo that today, we believe, serves well the needs of our customers.
2. Thanks to its technology, experience, and know-how, Payconiq Luxembourg offers an alternative to traditional means of payment to merchants. What added value does it bring to your clients?
Tehira: Payconiq truly stands out for its user-friendly approach. The simplicity of scanning a QR Code streamlines the entire payment process. As a Fintech company, Payconiq embraces an innovative vision where the application is seamlessly linked to the user's IBAN account. This direct connection ensures that payments and transfers are confirmed instantaneously, eliminating the need for cards.
Mozane: From a merchant's perspective, Payconiq offers a range of features that make it incredibly convenient. The QR code and payment links can be integrated in the merchant's systems for optimized payment flows. We also provide easy integration for QR codes or payment links on invoices that simplify the set up. Payconiq not only enhances options for merchants but also facilitates efficient reconciliation. With its straightforward, rapid, and omnichannel solution, Payconiq addresses various market needs, catering to merchants without sophisticated point-of-sale systems as well, such as small businesses, and non-profit organizations. As a local solution adopted by over 50% of the population, Payconiq boasts both popularity and a sense of community. Its security is also noteworthy, partnering with the six largest banks in Luxembourg, ensuring a secure and trustworthy payment environment. Seeing the adaptability and innovative nature of such a solution makes me proud to work for Payconiq Luxembourg.
3. What channels do the customers prefer to use when contacting Payconiq Luxembourg's customer care and what is your intake on this?
Mozane: The interaction dynamics in our client care service reflects a well-balanced approach. Our customers predominantly reach out to us through the contact form on our main website, accounting for around 70% of contacts. Phone calls comprise a mixed but meaningful 5%, and direct emails play a significant role at 25%. We bring a dynamic and complementary duo to the forefront. My preference is for emails and forms. It complements Téhira's inclination towards phone conversations, creating a harmonious balance in addressing diverse customer needs and preferences. This approach also instills confidence in our clients, as they appreciate the presence of human interaction. While AI and chatbot certainly hold value, human interactions remain significant, and our clients find comfort in connecting with real individuals over the phone or through contact forms.
4. What is the general feedback from Payconiq merchants?

Téhira: Payconiq is in high demand among merchants. Therefore, responding to their customers' needs and staying attuned to trends is essential. The simplicity and user-friendly nature of the system contribute to its appeal.
Regarding point-of-sale (POS) systems, Payconiq offers easy installation which is highly appreciated by smaller merchants who don't have sophisticated point of sales systems. As for e-commerce, once Payconiq is integrated, rapid growth is observed, with a significant portion of payments done through Payconiq. Merchants see their conversion rate increase and less basket abandonment. For invoicers, the main feedback concerns the time saved by the automatic reconciliation of payments.
The Payconiq system allows efficient integration for partners, saving time as transaction details are seamlessly encoded.
I believe that a good complement of the technology we offer is the responsiveness and human touch of the customer service Mozane and I offer, fostering a sense of proximity and reliability. You see an actual influx of incoming leads, many of whom are non-profit organizations (ASBL), underscoring Payconiq's rising prominence in the market.
5. How do you manage daily and weekly activities? Do you report on a monthly basis, or do you assess what's important to pass on…?

Mozane: Our task distribution went relatively smoothly as we have individual competencies and inclinations to create a harmonious workflow. Téhira manages the onboarding process and leads our prospecting endeavors. Meanwhile, I focus on technical support, managing complex inquiries, and nurturing client relationships. Our two profiles complement each other, forming a robust team dynamic.
We ensure transparent communication with colleagues through weekly and monthly reports, supplemented by regular team meetings. Sharing pivotal insights gathered during the week fosters mutual awareness across departments such as marketing, ongoing projects, significant clients, customer engagement strategies, enhancements, updates, and emerging prospects.
Téhira: Being in Luxembourg, our interactions with merchants occur in various languages, underscoring our adaptability and commitment to meeting diverse needs. During the year, we have some noticeable activity peaks, followed by a key engagement with ABSLs end of the year, designed to amplify our impact.