To invigorate the local economy and encourage the use of their innovative mobile payment solution, Payconiq Luxembourg is set to launch an impactful cashback campaign, starting on September 18th until October 15th.
As Luxembourg's foremost mobile payment platform, Payconiq wants to make a significant impact with its new edition of the cashback campaign following the success of its debut campaign a few years ago.
The upcoming campaign has a twofold aim:
❖ to provide support to local merchants
❖ and to offer consumers an even more enticing reason to embrace the Payconiq solution with a direct cashback reward.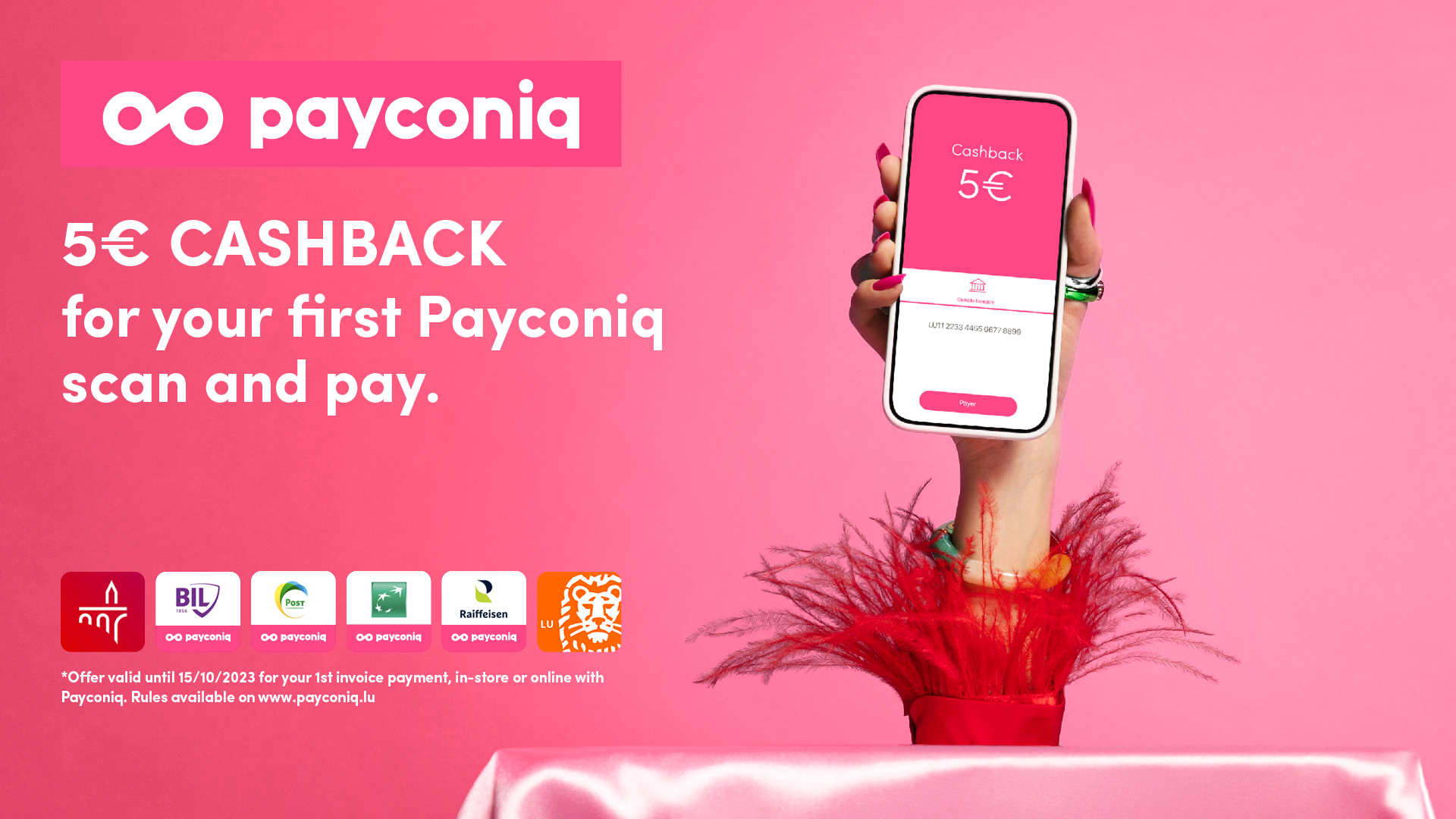 With businesses facing challenges recently, this campaign aims to facilitate a surge in transactions for local merchants while supporting the buying power of the customers, making it a win-win scenario. The mechanics of the campaign are straightforward yet rewarding. Customers who for the first time pay a merchant using the Payconiq app will find 5 euros seamlessly deposited into their bank accounts. The beauty of this arrangement lies in the fact that Payconiq fully underwrites the cashback, ensuring that merchants receive the entirety of the amount spent by customers.
With this new campaign, Payconiq demonstrates its commitment to sustainable growth and support for local enterprises, providing them the means to continue growing.
Payconiq's cashback campaign isn't just a monetary incentive; it's a catalyst for change. 
By simplifying transactions and rewarding customers for their loyalty, the campaign serves as a reminder of the power of collaboration between technology and business. With Payconiq leading the way, the fusion of technology and commerce has never looked more promising.
More information here.